Used Engine Installation Tips and Procedures
Engine Installation
---
By Ben Silver - March 9, 2016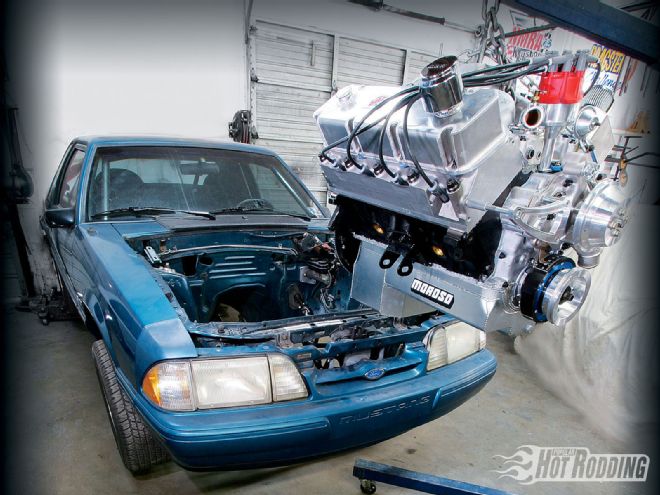 At Central Auto Parts, we sell nearly 100 used engines every month and want to make sure that our customers have a good experience with our products.  Quality salvage yards will test used engines and provide a strong warranty to there customers.  But our customers should also be aware of how to make their purchase last as long as possible.  Proper installation will ensure that your used engine will rack up the miles.  
Some of these tips are common knowledge to most experience mechanics.  But there are plenty of do it yourselfers out there that could use this information.  This will also help you understand what your mechanic should be doing when installing your salvage engine.  When your spending good money for a used engine and the labor to install it.
Pre-Installation Inspection Tips
Inspect the entire engine thoroughly - If there is an issue, you want to find out before you have it installed in the vehicle.
Match the long-block with your old one.  Make sure they are exactly the same.
After you have the old engine out, set it next to the used engine and identify which components need to switched over.
If you find damaged components in your inspection (timing cover, oil pan, etc.), simply swap the components with your old engine.  Generally, bolt-on accessories can be swapped with no issue. 
Don't install a replacement salvage engine with damaged parts.  This may cause the used engine to fail prematurely.
Inspect timing components on engine, if miles are over factory specification for a timing belt or chain, replace timing components.  Best practice is to always replace the timing belt. It's generally inexpensive to do when the engine is already out of the vehicle.
Inspect all gaskets for bolt on accessories and replace any gaskets that look brittle or are leaking.
Change over any bolt on accessories needed off your old engine. 
Installation Tips and Guidelines
Flush cooling system prior to installing engine to remove any debris left over from previous engine. 
Clean or replace oil strainer and pick up tube screen. 
Replace oil pan gasket & rear main seal. 
Drain & replace engine oils to manufacturers suggested levels. 
Replace oil filter. 
Timing belts/chains, water pump, thermostat, spark plugs, fluids, and seals are routine maintenance items and should be replaced at the time of installation and at the vehicle manufacturer's recommended service intervals. 
Replace any water hoses or vacuum lines that need replacing. 
Prior to starting engine prime oil system to check to be sure you have oil pressure. 
Proper operation of the cooling and electrical system must be checked during the installation of products that can be affected by those systems. 
Replace valve cover gasket as needed. 
Install new belts and hoses.
These simple procedures will make sure the you get the most out of your used engine.  Many salvage yards in Denver are willing to sell you a used engine, but Central Auto Parts is a salvage yard that wants to sell you a high quality, tested, engine with a great warranty.  We want to make sure that it's installed properly and you are happy with your purchase for years to come!

Click Here to Return To Home Page

Ben Silver is the CEO of Central Auto Parts and acting President of the Colorado Automotive Recyclers.  When he's not "auto blogging" or pushing Central Auto Parts to new heights, he's chasing his young daughter around the house or tying flies for the next great fishing adventure.
Go Back