Used Auto Parts Core Deposits
What are core deposits on used auto parts and why they are important environmentally and economically
---
By Ben Silver - July 11, 2022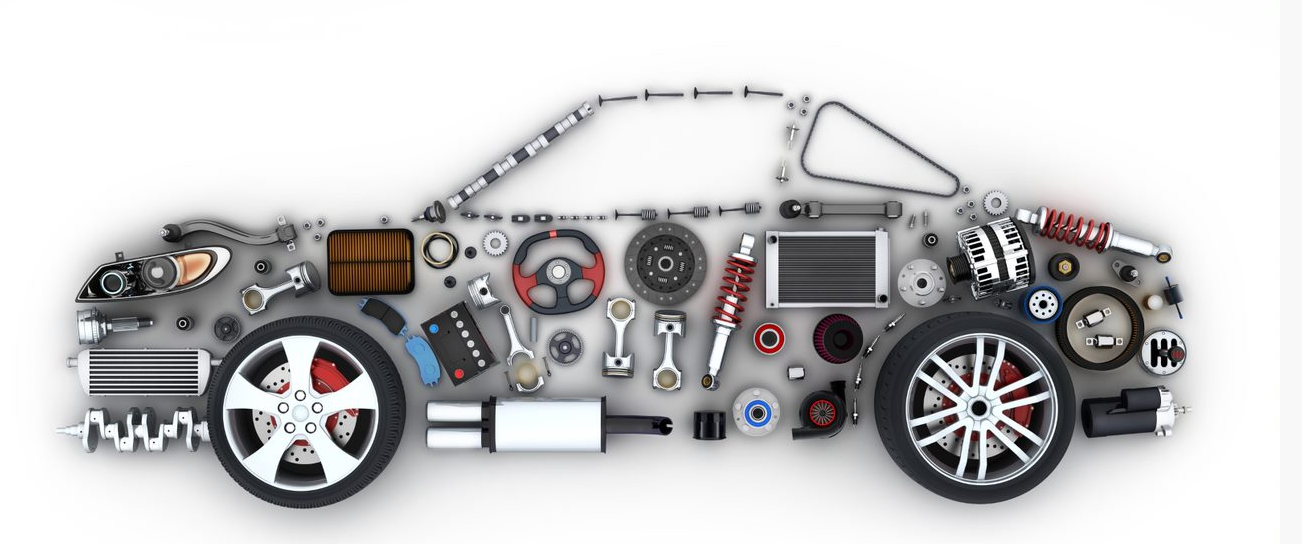 If you are a salvage yard in Denver, Fort Collins, or Colorado Springs, part of your business is recycling as much of the vehicle as possible.  While selling used auto parts is critical to our business, we need to make sure that we're doing our part to recycle, reuse, and recover as much of the vehicle as possible.  There a numerous used auto parts that salvage yards can recover from consumers and distribute to rebuilders so they can be cleaned, rebuilt/remanufactured, and sold back into the auto parts market place.



Core Deposits


A "Core Deposit" is a refundable fee that is invoiced with many used auto parts when they are purchased from a salvage yard.  The "Core Deposit" in itself is actually just an economic mechanism to incentivize the customer to return their old, worn out, or defective auto part.  Salvage yards aren't the only ones charging "Core Deposits".  They are charged by dealers, junkyards, retail auto parts suppliers, and most everyone else that is supplying auto parts to Denver, Colorado Springs and Fort Collins.  How it works…the used auto parts vendor charges, for example, $100 as a "Core Deposit" when a customer buys a used engine.  Once the replacement used auto part is installed, the defective used auto part is picked up or returned to the vendor and they return the core deposit of $100 to the customer.  So the customer doesn't pay a penny for the service, but the deposit ensures participation in the process.
How Core Auto Part Recovery Saves Customers Money
There are two paths that can be taken when a part is replaced.  Down the first path, the old used auto part, that is defective, can be thrown out or just recycled for the metals.  This is better than the part ending up in a landfill somewhere in Denver, but it's not nearly as beneficial as the used auto part or its components being reused.  Down the second path, the "core auto part" is reused.  Reuse is the best potential use of the core auto part to reduce the costs in the marketplace.  This is all about supply and demand.  The used auto parts marketplace pricing is based heavily on supply and demand.  When a specific used engine or used transmission is failing consistently, the demand for that product increases, the available used auto parts get purchased and sucked out of the market reducing supply. This will drive the price of these used auto parts up at the salvage yards that have stock available, no matter where they are in country.  It can be a local salvage yard in Colorado Springs or Fort Collins, and the supply and demand waves from other regions will affect their pricing.  Here's how salvage yards and junkyards can increase supply with core auto parts.  By securing the "Core Part" on all the sales of these used auto parts, automotive recyclers are able to get these cores to rebuilders and remanufacturers.  The rebuilders and remanufacturers of these products will then use the cores and components of the core auto parts to create more of those specific used auto parts with far fewer manufacturing inputs.  This helps the market meet the demand of those auto parts, increases the supply, and brings down the price of used auto parts and remanufactured parts. 
Used Auto Parts and Core Recovery for the Environment
When salvage yards use the "Core Deposit" mechanism to collect core auto parts, we're creating a whole class of auto parts and components that can be reused.  In Colorado and the cities that we serve, namely Denver, Colorado Springs, and Fort Collins, we take environmental protection seriously.  As salvage yards and automotive recyclers, we want to reduce the impact of wrecked vehicles as much as possible.  This means reselling, reusing, or recycling any and all used auto parts we can.  Reselling and reusing used auto parts is the highest possible use because it keeps the metals and waste out of the waste stream and landfills.  With core parts, we're reselling one used auto part to the customer and then also reusing the core that they are returning.  This obviously has a multiple impact on reducing waste and recycling the used auto parts and core auto parts that exist in the market.
Which Used Auto Parts Have "Core Deposits"
Any number of used auto parts may come with core deposits.  It really depends on how much the demand there is for the core.  Used engines and used transmissions are historically the most important cores to recover.  But many other parts like AC Compressors, Steering Racks, Transfer Cases, Starters, Alternators, and ABS Pumps are becoming more commonly rebuilt and sought after by rebuilders.  Other electronic components like engine computers, control modules, and speedometers are also being reused and rebuilt nowadays.  So, be aware, there may be a "Core Deposit" on a myriad of used auto parts that you may be purchasing from a salvage yard.  But these deposits cost you nothing and contribute to better world!

Central Auto Parts is proud to recover as much core product as we can and get it to rebuilders for reuse.  It's just another way we can have a positive impact on the environment and keep prices reasonable for our customers.  If you're anywhere in Colorado, Denver, or in one of our delivery markets like Colorado Springs, or Fort Collins, call us today or visit our online store to find the right used auto part at the right price!
Go Back