Full Service Salvage Yards VS Self Service Salvage Yards
Here's some notes to help consumers find the right type of salvage yard.
---
By Ben Silver - May 1, 2019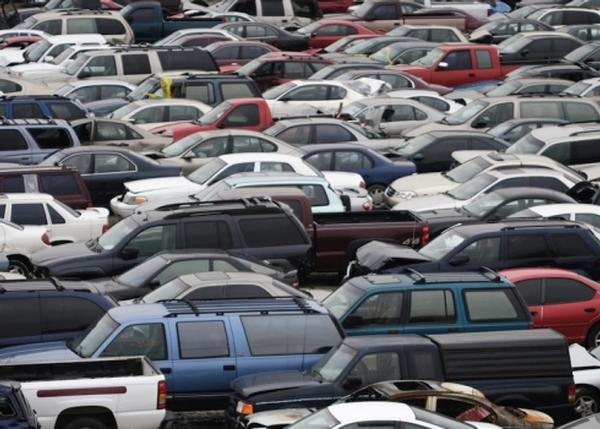 Not all Salvage Yards and Used Auto Parts providers carry and handle the same type of products.  We get calls all the time from customers looking for certain auto parts that we don't carry or handle.  This blog will help guide you to the proper outlet when searching online or by phone for used auto parts.
Full Service Salvage Yards
Central Auto Parts is a "Full Service Auto Salvage Yard".  This means that we do all the heavy lifting.  Our customers simply call us or search our online store for the recycled part that they need, and we pull the part and make it happen for the customer.  We have higher cost to process parts, since we remove, clean, prepare and distribute most of the parts we sell.  This makes it cost prohibitive to sell small, lower cost parts like cup holders, clips, trim pieces, etc.  Full Service Auto Recyclers like us are your best bet for quality and value on parts like engines, transmissions, transfer cases, differentials, wheels, rear axles, air bags, speedometers, stereos and navigation units, and many of the body parts as well, like doors, trunk-lids, fenders, hoods, etc.  Full Service Yards will usually have a strong warranty and even offer extended and labor warranty options.
Self Service Salvage Yards or U-Pull It Salvage Yards
Self Service Salvage Yards are where you can go out into the yard, find the vehicle you're working on, and remove the part you need.  If you're pretty handy or even a mechanic, this might be a way for you to save some money on the parts you need.  Most "U-Pull It" yards don't test for quality as rigorously as full service salvage yards and often have a short warranty period.

Hope this helps in your search for quality and value on your used auto parts.  Please call us today and let our Professional Sales Staff help guide the process for you.

Click Here to Return To Home Page
Go Back