3 Tips on Buying a Used Transmission Online
Buying Transmissions Online
---
By Ben Silver - June 1, 2016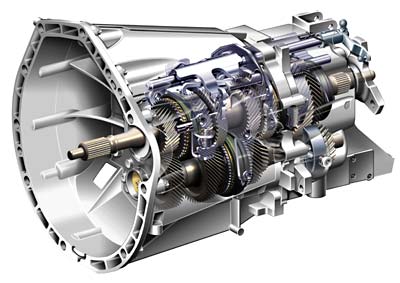 If you've got grinding gears, a slipping transmission, or a vehicle that flat out won't shift into 1 or more gears, chances are you've got a bad transmission.  So now you've got a decision to make, and most likely you'll want to consider the financial repercussions of this decision.  One very good option for vehicle owners is to replace the problem transmission with a quality used transmission.  Some folks are scared of used transmissions, but generally they have the same initial failure rate as a remanufactured transmission at a fraction of the cost.  In this blog, we'll look at what to look for when shopping for a used transmission and also give you some tips on how make sure you get the right used transmission, don't overspend, and are happy with the end result.  Fortunately, used transmissions
1. Do your home work - Don't be afraid to shop thoroughly.  Look online and see what is available for used transmissions, call local reputable and accredited salvage yards.  Look for salvage yards that are BBB A+ Rated and/or accredited, also look for salvage yards that belong to local and national associations and organizations.  In Colorado, this is Colorado Automotive Recyclers (CAR) and nationally United Recyclers Group (URG) and Automotive Recyclers Association are good organizational indicators of a quality salvage yard.  The absolute pinnacle of organizations for a salvage yard to be a part of is Team PRP.  These salvage yards are the cream of the crop in every state.  There are three Team PRP salvage yards in Denver for you to work with.  Buying locally can save a considerable amount of money on shipping when purchasing a used transmission because they can be heavy.
2. Know what you need…specifically - There is going to be information that you need to gather and have available before you start shopping for a used or remanufactured transmission.  First, have the VIN near by when you start calling or probing the internet for any used auto part but especially for a used transmission.  There can be VIN specific interchange information that will help a parts professional dial into your specific used parts need.  Next, know the basics.  This means that you should have the engine size, ready and know whether your vehicle has an automatic transmission or a manual transmission.  Drive train information will most likely come up when shopping for a used transmission also.  Most people know if they have a 4WD, AWD, or FWD and this will be important information to share. 
 
3. Get a great warranty - Although a small percentage of used transmissions fail, there is still the chance that this might occur.  Installing a used transmission can take many hours and in some cases specialized mechanics that understand those transmissions in depth. Often times the labor to replace a transmission exceeds the cost of the transmission itself.  While it's important to get a good warranty on the used transmission, savvy consumers should consider adding labor protection or extending the warranty to one year with parts and labor coverage.  This insurance protects the consumer for a longer period of time and protects them incidence that may occur during installation and the cost replacing a defective transmission a second time
Used transmissions can be a very effective, financially reasonable way to get your vehicle back on the road after a transmission has gone out.  Central Auto Parts has been selling used transmissions in Denver and all over the country for nearly 40 years.  We've earned a reputation that is second to none for quality in the Denver market and we hope you give us an opportunity to serve you when you have issues with your transmission or any other used auto part for your vehicle.  Tell your mechanic to give us a call, or order direct, and we'll deliver the part you need ASAP for free in the Denver Metro Area.

Click Here to Search Used Transmissions

Ben Silver is the CEO of Central Auto Parts and acting President of the Colorado Automotive Recyclers.  When he's not "auto blogging" or pushing Central Auto Parts to new heights, he's chasing his young daughter around the house or tying flies for the next great fishing adventure.
Go Back