Remanufactured Transmissions vs Used Transmissions
Used auto parts come in different forms. This blog will cover some options with Transmissions.
---
By Ben Silver - June 17, 2020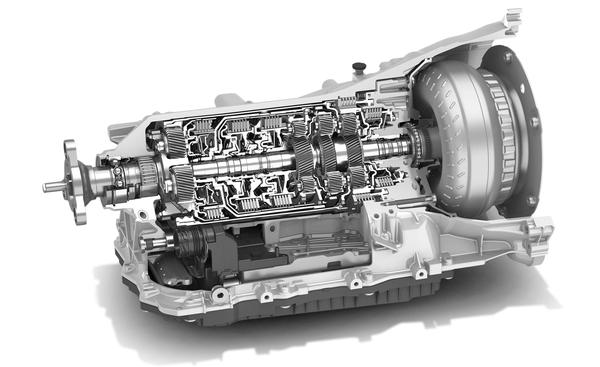 At Central Auto Parts, we specialize in providing used auto parts to both wholesale companies like body shops, garages, dealerships, etc., and the general public.  We work hard to make sure we provide quality service, quality used auto parts, and quality on time delivery all over the Denver Metro Area and Colorado Springs.  When a transmission shop, garage, or dealer is looking for a replacement transmission, they will often compare two different products in determining which is a better value and fit for the customers vehicle.  These two products are used transmissions and remanufactured transmissions.  Let's dive into the pros, cons, and differences between these options.
Used Transmissions
Central Auto Parts has a warehouse full of quality tested used transmissions to fit a wide range of vehicles and trucks.  There's a pretty good chance we have the used transmission you are looking for. Used transmissions are very reasonable option when it comes time to replace a worn out or defective transmission.  One of the major benefits of going with a used transmission is the cost.  Generally speaking, used transmissions will be 40%-60% less expensive than a new OEM unit.  This is often a savings $2000-$4000 dollars...that ain't chump change.  Used transmissions come in a wide range of mileage, and a professional salvage yard should be able find and provide the mileage that is right for your situation. Our transmissions come with a great standard warranty and we even offer upgrades and a labor warranty as well.  Used transmissions are generally very reliable because they were operational in a vehicle until it was in a collision.  So you know the function of the transmission on the road is tested and was working.  Some of the drawbacks are that you don't truly know the internal condition of a used transmission.  You don't know how the previous owner maintained and cared for the vehicle and transmission, so there's potential problems in the unknown.  We find this to be a very small risk relative to how well most used transmissions perform.
Remanufactured Transmissions
Central Auto Parts is proud to be distributor of Certified Transmissions. Certified Transmission offers a complete range of completely remanufactured automotive transmissions. Certified Transmission's products are remanufactured in the U.S.A. at plants in Omaha Nebraska and Fort Dodge Iowa. Certified Transmission's products include the latest OE Updates and are backed by our industry-leading warranty protection.  As a distributor for Certified Transmission, we can offer reduced pricing vs purchasing direct from the manufacture and we can service the transaction from start to finish and step in to help out at any time.  Why not save money and hassle by using a distributor? 
Some of the benefits of remanufactured transmissions are that you're essentially getting a "new" part at a reduced cost vs a new OEM transmission.  All of the wear parts and moving parts are removed and replaced during the remanufacturing process, everything is clean and repainted, and the product is essentially a reassembled new transmission.  Remanufactured transmissions also come standard with a longer, more robust warranty than you would get with a used transmission.  Some of the drawbacks of a remanufactured transmission are that it will be more costly than a used transmission, and it has never actually operated inside of a moving vehicle.
Options Help Consumers Win!
The good news here is that Central Auto Parts offers a huge variety of both of these product lines.  So you can make one call to our professional sales team and they can provide you information and expertise on used transmissions and remanufactured transmissions.  They'll guide you through the process and make sure you get the product that is right for you and the situation you are in.  Call us today...we're standing by to help your find the perfect transmission!
Click Here to Search Transmissions and Used Auto Parts
Go Back